Is your business losing thousands on corporate hospitality?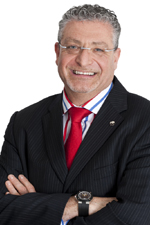 £1.65 billion was spent on the hospitality industry during the year of the Olympics in the UK, a significant amount of that was spent by businesses using the opportunity to extend corporate hospitality to their clients

.
Can you imagine being able to justify your corporate hospitality spend?
Studies have shown that most companies have no idea how to measure the effectiveness of that spend, or more importantly, how to influence it. The chances are if you are reading this you don't want to be one of those companies, you want to show a return on investment (ROI) and you want to leverage your corporate events to your own advantage.
A well-organised and superbly hosted corporate event will
Grow your sales and enable you to achieve sales targets with ease

Boost customer relationships

Inspire customer retention

Increase your career prospects

And many other positive outcomes
Whilst there are many books on how to organise events, surprisingly there is no practical advice for corporate executives on how to influence and measure the return on that investment.
THE IMPECCABLE HOST is the world's first, definitive, training resource on how to Host corporate hospitality events of all types and sizes, more profitably than you have ever done before.
Packed with practical techniques, it takes readers through a step-by-step process to help them bring in more money from their expenditure on event hospitality, consistently and with less personal stress. It also introduces a process to enable them to track and measure ROI, the Holy Grail of corporate expenditure.
Author and Business Networking Skills expert, Mark Perl, who also has an extensive background in providing corporate hospitality at the highest levels, explains "The objective is to present tactical, inter-personal processes which any savvy Executive can manage, to improve yield from events in 3 key areas:
1. Customer acquisition
2. Revenue generation
3. Customer retention"
More than just a book, The Impeccable Host is a complete toolkit that enables even the busiest of executives to be the perfect event Host. That's right; The Impeccable Host contains all the resources you need to deliver great results to your company.
Invest in your copy now and get the right results from your corporate events:
"The Impeccable Planner" is a companion volume to The Impeccable Host and is designed to help those at the sharp end of organising and delivering these events (PAs, Executive Secretaries and others…), to get the best from the event professionals and venues they work with.